Why the real Azhar walked out of an interview…
|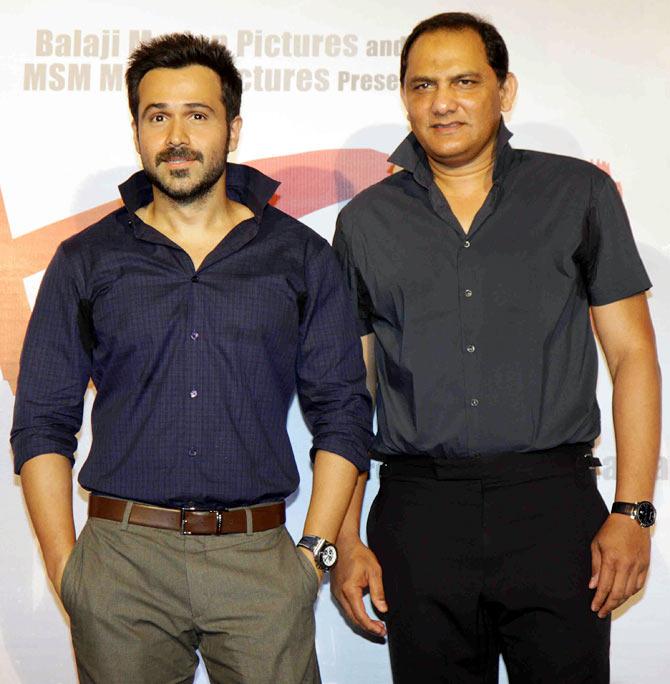 Former India cricket captain Mohammad Azharuddin, who is actively promoting his upcoming biopic 'Azhar', walked out of an interview recently when posed with questions about the match-fixing controversy.
– SPOTTED! Emraan Hashmi, Nargis Fakhri at IPL match
Reportedly, the 53-year-old cricketer moved out during an interview when asked about match-fixing and refused to return despite being persuaded several times.
According to sources, he even refused to be part of a major show hosted by another news channel as he did not want to be asked 'hard-nosed' questions yet again.
Directed by Tony D'Souza, Azhar traces the journey of Azharuddin's career and his personal life.
Bollywood actor Emraan Hashmi, who is playing the role of the former India cricket team captain in the upcoming flick, had earlier said malpractices in sport, like match-fixing, diminish the spirit of the game.
The stunning Nargis Fakhri plays Azhar's girlfriend in the film.
The film, which also features Prachi Desai, will show three key aspects of the cricketer's life, including his marriage and the match-fixing controversy.
The film, produced by Shobha Kapoor, Ekta Kapoor and Sony Pictures Networks, is scheduled for worldwide release on May 13.
Source by rediff