IPL 2016 – Gurupranam: When Yuvraj Singh touched 'god' Sachin Tendulkar's feet
|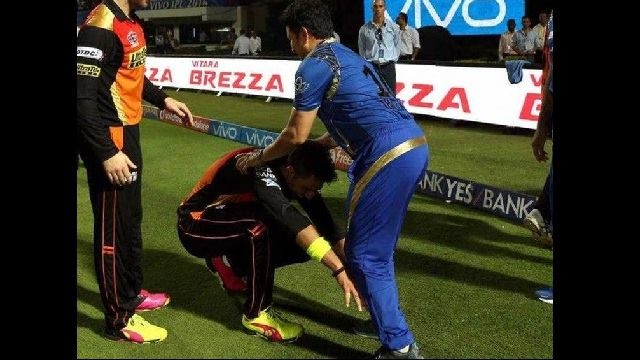 his is not the first time Yuvi has sought Sachin's blessings.
Sachin Tendulkar is one of the most respected cricket players across the globe and even after leaving the game, his popularity remains untouched. A generation of Indian players has grown up idolising him, emulating his impeccable work ethic, hunger for runs and the sheer zeal to succeed at the highest level, day in and day out.
On Sunday, Vizag stadium was witness to one such show of respect from Yuvraj Singh to master-blaster Sachin Tendulkar. When they met after the match near the boundary ropes, Yuvi tried to touch 'god of cricket' Sachin's feet. The legend broke into a bright smile and stopped Yuvi, embracing him in the process.
Source by dnaindia