Honda Bulldog Concept May See Production Version Soon
|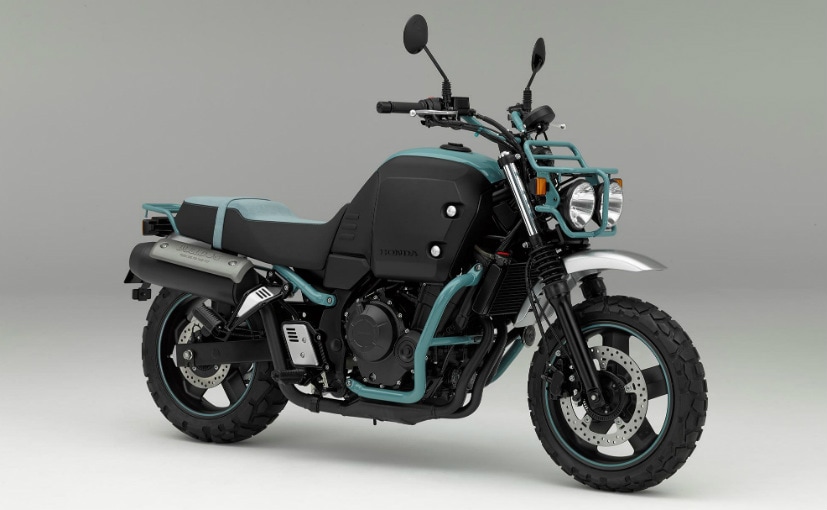 Honda has filed a patent in Japan which has sparked speculation that the Honda Bulldog concept may be converted to a production version soon. The patent drawings do indicate that Honda may be planning to introduce a production version of the Bulldog Concept.
The Honda Bulldog concept was showcased last year at the Osaka Motor Show in Japan, developed with the concept of a "lovable touring partner" and designed to go beyond the boundaries of conventional leisure motorcycles.
Powered by a liquid-cooled, four-stroke, DOHC parallel-twin 400cc engine, the Bulldog rides on 15-inch wide tyres, has a low centre of gravity and a low 730mm seat height. The patent in itself is for a simple thing – how the crash bars around the engine are fitted. But the picture filed for the patent clearly shows the Bulldog.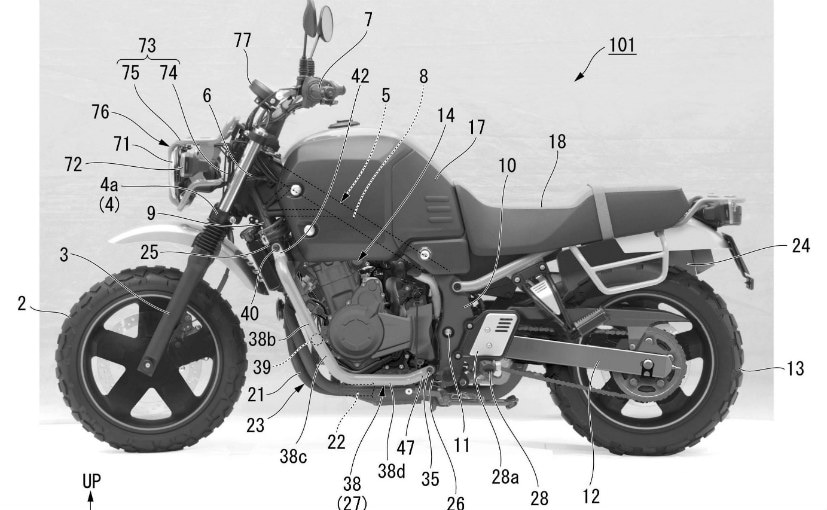 The Bulldog concept features rugged, utilitarian styling and some clever storage ideas – in fact, Honda has also patented the unique storage units on either side of the fuel tank. The black plastic sides of the tank are one of the Bulldog's innovations. The black plastic sides are actually more like panniers, and can be opened to reveal significant luggage space.
The Bulldog borrows parts from existing Honda models, including the engine (which is based on the Honda CB400F) and developing it into a production model isn't quite expected to be an expensive affair for Honda. If produced, the Bulldog will also create a new motorcycle segment for Honda, quite like the Honda Grom. The question that remains is, if at all it will see production, and if there will be any takers for a motorcycle like this.