Good news for the 90s kids: Shaktimaan to return to our televisions!
|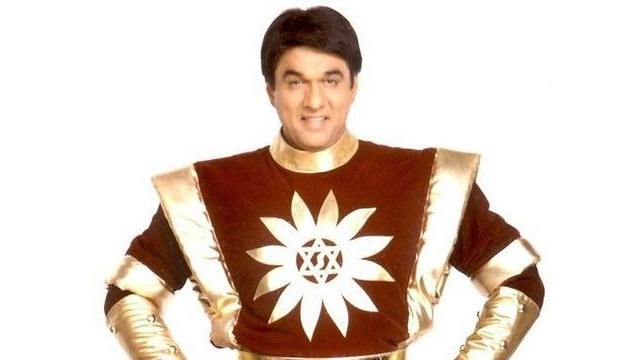 It's time for 'Sorry Shakitmaan' once again!!
If you grew up in the 90s in India then you probably had only one superhero, Shaktimaan.
Pandit Gangadhar Vidyadhar Mayadhar Omkarnath Shastri, a mere photojournalist for a newspaper, has an alter ego, Shaktimaan. Shaktiman is like any other human being, but he has achieved superhuman strength after a lot of deep meditation and attaining control over the five elements of life.
The role was played by veteran actor Mukesh Khanna and he is still known for the teachings he would impart to the children at the end of each episode.
Now that you are so nostalgic, there is some good news for you!
Shaktimaan is ready to make a comeback on television soon! Speaking toThe Times of India, Mukesh Khanna said that the talks to bring the show back on television is underway and it will be out soon.
Surprisingly, the 57-year-old actor will retain the Shaktimaan role for himself.
"I was very young when I played the role of Bhishmapitama in Mahabharat. I feel an actor can't be restricted due to age. I feel age is just a number. It depends on how you look and if you will be able to pull off the character with full conviction," he told the newspaper.
Sorry Shaktimaan, but we think Mukesh Khanna will be too old to play this role.
Here is something for the nostalgia you are experiencing already:
Source by dnaindia